ProBooks NY partners with leading technology software providers and, with precise expertise, offers companies consulting services as they navigate the onboarding and implementation processes of digital transformations.     
Each year, new technologies and business models are forcing companies of all sizes to radically adjust to a digital and customer-centric world. As an agile, hands-on consulting partner, ProBooks NY has experience in advising companies on both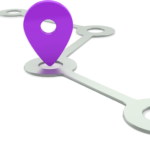 business and technology issues.  At ProBooks NY, we help you uncover the best technology to use for streamlining and solving your toughest business problems, from financial accounting to operations to supply chain to better data analytics.    
Our technology consulting services will help your business adjust to changes resulting from the management and implementation of new applications, software platforms, architectural advancements, and technologies. If you hire us, we will consult with you and recommend the right combination of technologies for your company—from the technologies that are available today to the newly emerging technologies of tomorrow.   
"By digitizing the processes at the heart of their companies, business leaders can turbo-charge operational efficiency and propel massive revenue growth and cost savings."  – William Lee Founder of Probooks NY
HARNESS DIGITAL POWER

 TO PROPEL EXPERIENCES AND OUTCOMES
Embrace digital operating models to delight customers and improve performance.
ProBook NY's 3 Main Areas of Technology Consulting Focus
At ProBooks NY, we strive to use technology, not billable hours, to support clients.  This practice keeps us in alignment with our belief in providing cost-effective solutions for clients.  Let's take a look at the four main focuses of our technology consultants.
Cloud Accounting & Financial Management Systems
Cloud accounting systems allow for deeper insight into your business and the agility to adapt to change.  We offer the following:
Create and implement a 100% cloud-based bookkeeping and financial management solution to improve operational reporting and cash flow analysis  

Speed up cash flow while minimizing errors in financial reporting

Capture receipts and submit expense reports on any device

Automate an error-free online payroll processing system

Automate billing processes for different types of products and services.  

Obtain a clear, detailed overview of income and expenses in real time
Business Applications
In order for a company to grow, it must adapt to transformations and changes brought upon by advancements in innovations and technology.  Included
Impr

ove day-to-day operations and realize large-scale, enterprise-wide transformational change.

Engage effectively with your customers, supply chain and employees through leading technology platforms.

Deliver more value from business functions and make the most of your data.

 
Data & Analytics  
Identify growth opportunities from existing capabilities and through expansion.

Anticipate customer behaviors and maximise customer lifetime value and profitability.

Enhance buyer-facing interactions by analyzing behaviors from digital interactions to serve up relevant products and content to customers.

  
Why Probooks NY
We bring together the right mix of software, services, capabilities, and experts utilizing a tech-agnostic approach to solve your business needs.  
Contact us today for a free consultation to learn more, and see how we can help your organization