Outsourced Bookkeeping for NY Startups
As a "Silicon Alley" startup founder or business owner, you need a cloud-based general ledger accounting system that electronically records and captures all of your business' activity data. And whatever back office platform you choose must be sustainable and scalable in order to efficiently produce accurate information which can be used to understand various bookkeeping elements.  Some of these elements are knowing where your money is coming and going, what your sales margins are and how are all departments performing.  This bookkeeping system will also help to meet secondary information needs for tax filing and regulatory compliance.    
Every bookkeeping system is comprised of three basic elements: documents, recording processes and storage.  Your initial cloud-based system does not need to be really expensive or complex when you are just starting out.  You will need a more robust and scalable solution when your business grows in revenue or you have increased accountability forms for requirements.  As an example of theses requirements, think as if you are raising money from investors, which could also include business partners and shareholders, you will need to upgrade your cloud-based system to accommodate more data and so forth. Once capital has been raised, expect your investors to request accurate and timely financial reports.  At this point, your company will be required to maintain forecasts and budgets and then compare actual results against budgets.  Also,  you will have to use the accrual accounting method, most likely.  Don't be surprised if an audit comes at some point.  Even if your internal resources are spread thin,  the idea of hiring and managing an in-house CPA and bookkeeper yourself may not on your highest priority as you are building your business.  What you need are scalable systems and a partner to help support your company as it grows.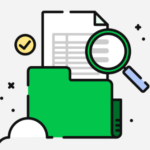 Pro Books NY has a special emphasis on technology simply because we recognize how efficient it can make us. It automates, synchronizes, validates and enables our professionals to operate on a higher level. We don't want to spend time tracking down an invoice. By automating as much of the accounting minutia as possible, we can make a bigger impact on our client by advising them on important financial decisions.
Pro Books NY understands and supports many businesses facing these exact challenges.  We also understand the need for startups to balance bookkeeping against other spending priorities. We will work with your business to provide a cost-effective solution that meets your needs.  Our streamlined outsourced bookkeeping services are ideal for business with annual revenue between $250k to $10 million.   
Our Outsourced Bookkeeping Services Include:
Customer invoicing and collections (A/R)

Vendor bill coding, approval, and payment (A/P)

Bank reconciliations, miscellaneous reconciliations credit card postings   

Employee expense reports    

Basic accruals and metrics    

Sales tax filing and payment  

Standard financial reporting   
Although you are outsourcing work and no longer need to maintain an in-house bookkeeping server in your office, you will have more access, transparency, and security around your books and payments than if you had that in-house bookkeeper employee doing it on site.  With a few keystrokes and mouse clicks from any device anywhere, you can access all your financial data, payment approvals, and reports through our mobile cloud-based platform apps.  
Why Choose Pro Books NY for Outsourced Bookkeeping needs?
We offer 24/7 access, transparency, and control for your financial data.

Our scalable solutions support your exponential growth. Some of our clients have grown in three years from zero revenue to $2+ million in annual revenue.
We offer a skilled bookkeeping and payroll team for less than the cost of one employee.
Metrics matter to us. In addition to financial statements, we deliver industry-specific metrics you need to run your business.

Our bookkeeping and accounting software services handles all back-office needs, complete with a dashboard designed to uncover powerful real-time business performance insights for even the least financial-savvy startup founders  

    
Pro Books NY provides the financial tools and data to understand, run, and grow your small business. Explore our back-office service and support options.