Budgeting and Cash Flow Managment Analysis Services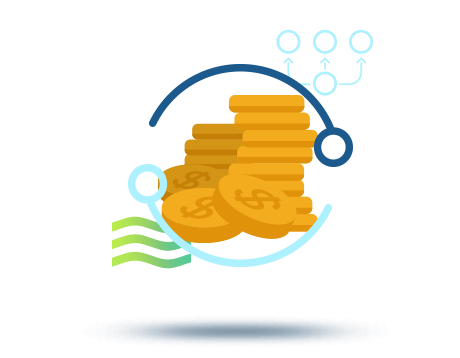 Accurate Budgeting and Cash Flow Analysis services are probably the most paramount factor that, when meticulously completed, can impact the maintenance and very creation of a successful business.  There is a saying that "the numbers tell a story"- using a restaurant as an example, the numbers produced by your reports will either tell the story of a well-positioned eatery or an establishment that is going to fail.  Another way to look at it is that the type of analysis you generate is going to set you apart from the "amateurs" in the business.  This is because all smart, savvy and educated business owners know how critical Cash Flow analysis and budgeting are to the success of any business.  
The Importance of Budgeting and Cash Flow Analysis Services
Another saying is that "cash is king"- using the same restaurant example, you can assume that the Cash Flow statement of your business monitors and records the very health of your business.  The Cash Flow statement is sometimes considered the most important report your business possesses as it positively establishes a baseline for investors, a baseline for the liquidity of your business and a baseline for the potential profitability of your establishment.
The budgeting aspect of business reporting also greatly assists in the decision-making process for your dining establishment.  Similar to the Cash Flow statement, there are a lot of details in the numbers.  Budgeting reports typically, and are often required, to roll-up your business activities in the forms of:
Revenue
Costs
Income
Benefits
Risks
Specified Investments
Other Activities
Whether your business is a start-up, mid-sized or larger establishments, budgeting is imperative.  In order to avoid bad debt, accumulating (but under the radar) costs, detrimental legal issues or even going bankrupt, you must read and scrutinize your budgeting reports diligently.
New Businesses, Entrepreneurs & Start-Up Companies
If you are a start-up company, you most likely want to focus on your brand and growing it….or your business plan and developing it….or your overall strategy to succeed in a vast land of competitors.  If you are a newcomer to the world of business or a first-time entrepreneur, you have a lot on your plate.  
Even if you are the most seasoned professional, budgeting and forecasting is never easy; there are myriad equations and complex financial calculations that need to be completed flawlessly.  And, as your business hopefully grows, these calculations do NOT get more simple, they get more complicated because of the increase in moving business parts under the umbrella of your establishment!  Booming, prosperous and lucrative businesses have one thing in common: they manage their budgets extremely effectively.  
Private Businesses
As with every other type of business, the private sector must also produce the Cash Flow statement and all budget materials in order to succeed.  Succeeding in the business world has nothing to do with being a private company or public company.  Contrary to popular opinion, statistics have shown that private companies may need more help from their internal analysts and outside resources than their public counterparts need.  This is because private businesses usually operate with low budgets, and they need to keep those budgets low.   Also, decision makers in the private sector are used to making their own decisions and, unfortunately, notorious for wanting to make all decision by themselves.  
You Cannot Lose with Accurate Financial Statements
Financial statements like the Cash Flow statement and other reporting, such as budgeting, exist so you, as a business owner can better understand the financial health of your establishment.  Pro Books NY is here to assist you will all these services and lead your firm to financial success.   Get started today, and contact us for a free cash flow analysis consultation of your New York business.