How Probooks NY Works
Easy-to-use Bookkeeping Software Blended with Expert-level Services 
Are you tired of spending your free time reconciling your books, but don't want to spend a small fortune hiring an expensive full-time CFO or controller?  We are an outsourced bookkeeping service that provides your business with accurate and timely back office function reporting.  From basic project management to complex strategic planning, we've got you covered.  NY startup businesses do not need to spend their valuable free time managing reconciliations and comparing cash flow to receivables.
New clients of our outsourced bookkeeping services usually have a few main questions: how does it work and how much does it cost?  Every client's needs are a little different, as is their bookkeeping system. Therefore, the way our outsourced bookkeeping services work is that we have a few different monthly packages, depending on your business' needs.  Pro Books NY can figure out what product makes the most sense for your business.   
In general, though, the benefits of hiring an outsourced bookkeeping firm are uniform across industries and organizations:
More time to focus on your customers and growing your business

A team of bookkeepers to handle your business finances — not just one individual

Assurance that you are looking at accurate financial reports when you need them
Talk to a financial consultant

today

about how Pro Books NY can help you get back the time you need to run your business.
We Handle your Most Tedious and
Intimidating Business Tasks.

Here's How
: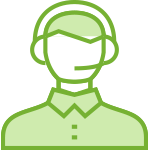 Bookkeeping Software
With our mobile cloud-based software, you can easily analyze and understand your financial performance in minutes. Never spend hours working in other tools again!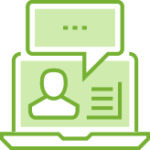 Bookkeepers and CPAs
Our team of bookkeeping expert's partner with you to manage your books and deliver accurate, timely business Financials to help you succeed.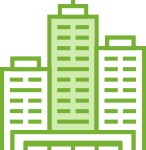 Tax Strategy Experts
We partner with CPAs to ensure that your taxes are filed and paid, identify credits and deductions, and keep you in compliance so you can avoid unpleasant conversations with the IRS.
Drive your Business with Simple, Insightful Bookkeeping Software
Our small business friendly software brings your finances together so you can manage them from any device, anywhere that there is a wifi signal.  Get a snapshot of your business's sales, revenue, available cash flow, review key financials and cost centers at a glance or do any of the following:
Simple to understand visual reports of financial data                                                               

Vendor invoicing and online bill pay applications (A/P) & (A/R)                      

Employee reimbursements

Automatic bank reconciliation                                                                                  

Financial accounts in one place

Automatic transaction categorization

Reporting by project, location or department

Month-to-date snapshot

Credit card processing applications

Inventory management integration applications
Build Financial Confidence with an Experienced Bookkeeping Partner
We give small to medium-sized businesses their own finance and accounting teams. Your personalized team will help you understand how much money you have, who you owe and who owes you, your cash runway, and ultimately, the health of your business. We will provide the financial reports that clearly understand your business, as well as reports required by investors, lenders and other financial stakeholders. What we do: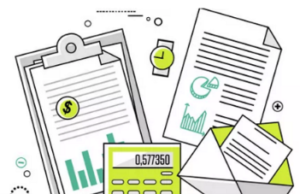 Perform month- and year-end reconciliations

Create a custom chart of accounts

Recognize revenue (on accrual or cash basis)

Deliver accurate, timely financial statements

Integrate receipt matching service  
Get More than Just Compliance with Built-in Business Tax Strategies
The key to a stress-free tax season is excellent year-round accounting.  With Pro Books NY, your accounting and tax consulting team work together and with you seamlessly.  This means that as your books get closed each month, quarter, or year, you are constantly one step closer to being prepared for tax season. Pro Books NY's network of CPA partners specialize in taxes for SaaS, restaurant, startups and professional services companies and are here to help. What we do:
Maximize your small business tax deductions and credits (including R&D)

Prepare and file all federal, state, and city tax forms

Track and classify business expenses throughout the year

Perform asset depreciation

Guide foreign shareholder or subsidiary responsibilities with overseas business activities

Create K-1 forms to partners (LLCs)   
Schedule a Free 30 Minute Consultation
with a Financial Expert
During your free 30 minute consultation, our financial expert will determine whether we're a fit by learning:
How you run your business and your growth goals

What you're currently using for your bookkeeping and accounting needs

How much time you invest in supporting your back office day-to-day

Which of your current systems may be costing you time and money
Talk to one of our financial consultants to see how outsourcing your back office with us.
Pro Books NY can help you regain the time you need to run your business.