Accounting & Bookkeeping for Doctors & Medical Professionals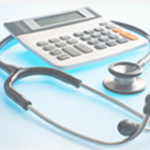 Perhaps one of the most critical departments in a New York City doctor or medical professional office is the accounting and bookkeeping function.  Although considered part of the back office, a medical practice is virtually held together by "the glue" provided by its respective accounting department.   
When running a business as a medical department, the financial outsourced bookkeeping partner ensures your practice is operating in the most cost-effective means and ways possible.  
Bookkeeping assistance provided by an outsourced professional vendor is, not only crucial but necessary for medical practices.  After all, the very financial health of your company is scrutinized and monitored by your business' lead accountant.  Via your accounting and bookkeeping functions, general ledger entries are entered, billing is produced, accounts receivables and accounts payables are noted and bank reconciliations are performed.  Payroll also flows through the accounting function which is of particular note because payroll is normally any business' largest expense.    Your payroll department must be in constant communication with your bookkeeper to guarantee that federal, state and local taxes are paid accordingly.  Proper bookkeeping allows for your medical practice to firm up its internal controls while perfecting reporting needs and streamlining your business altogether.  At ProBooks NY, our seasoned bookkeepers possess insurmountable knowledge in this area and are rigorously trained in all office operations: drafts, checks, bills and more.  
Bookkeeping for your Medical Practice
Medical practices are notorious for having very low margins; this means that any and all necessary costs should be avoided if the goal of your business is to grow and improve profitability.  This is yet another reason why adequate bookkeeping and pristine maintenance of books is essential.  Accurate accounting processes will also greatly assist in the filing of your practice's income tax returns.  Proper bookkeeping entails gathering information- information about people as it pertains to earning so figures relating to profit, loss, income, expenditures, assets and profits can be analyzed.  Most bookkeepers must also keep meticulous records regarding donations, invoice entries, stock, and inventory.  Proper bookkeeping also gives insight into the likelihood of acquiring bank loans.        
Accounting Needs of a Medical Practitioner
As a medical practitioner, you are in a largely service-based industry.  What does this mean?  It means that it is a business operated by which clients pay for services performed directly by the medical practitioner.  Clients are also usually, on occasion, asked to pay for other tests such as blood work.  Because of all these moving pieces, actual payment made by patients must be monitored and analyzed in addition to overhead, medication, labor and equipment expenses.
General Accounting Information
Operating costs and expenses also need to be recorded according to General Accepted Accounting Principles (GAAP).  Operating costs include such line items as:
Equipment Cost

Labor/Salary

Phone service

Rent

Electricity
Not understanding the importance of operating costs can be very detrimental to a business.
General Patient Information
Patient information must also be maintained with the strictest of confidence.  These operating costs would include:
Client name

Client address

Client phone number

Client social security number

Client insurance information
This client information must also be stored very safely and updated at least once a year.
Patient Record Information
Patient medical records may not traditionally be considered bookkeeping or accounting material, but indeed these records are.  Medical records contain a plethora of confidential information including medication, tests given and test results.  Accurate records are essential in this area too.      
Get a Real-Time View of Your Practice's Cash Flow



Services that We Provide Medical Professionals
Bookkeeping & accounting services for doctors and other medical professionals

Maintenance of your custom general ledger

Preparation of annual 1099s

Weekly payroll preparation

Reconciliation of the balance sheet and its respective accounts- verification of accuracy

Reviewing of general ledger for input accuracy

Preparation of journal entries and monthly reports and financial statements

Monitoring of deposits and cash reports

Assistance in any new vendor setup process & subsequent vendor statement reconciliations

Accounts payable monitoring via scrutinization of purchase orders

Vendor records maintenance

Maintenance of all required business documents

Preparation and review of all expense reporting

Monitoring of all bank reconciliations

Assisting with annual budget and audit process

Performing ad hoc requests as requested by lead medical professional   
Our Recommendations for the Best Bookkeeping & Accounting Software for Doctors
| | | | |
| --- | --- | --- | --- |
| SAP ERP Core Finance | Microsoft Dynamics GP | eHospital Systems | Sage 100 Standard and Advanced ERP |
| SAP Business One | Oracle JD Edwards | Intacct | Abila MIP Fund Accounting |
| Sage 300 ERP/ Accpac | Sage Fixed Assets | CollaborateMD PMS | |
| FinancialForce | AllegianceMD | Cougar Mountain DENALI | |
Revenue Cycle Mangement
Our expert U.S.-based team in New York, will not only handle your back-office workload, but we'll help optimize your entire revenue cycle to ensure your organization is running at maximum efficiency and profitability, by utilizing cloud-based practice management applications – all without any management headaches all too commonly associated with medical billing.
Conclusion
Pro Books NY provides the accounting and bookkeeping needs that will help your medical practice thrive.   Every medical practitioner should employ a top-notch bookkeeper who can focus on the accounting and finances of the actual medical practice.  
A top-notch bookkeeper who can focus on the accounting and finances of the actual medical practice.  We have all the necessary tools to keep your business running smoothly and successfully.  Robust bookkeeping and accounting departments are absolutely necessary for today's financial and economic climate. We take care of everything for you, from start to finish, each month, and you don't have to lift a finger.  Contact us for a free consultation.