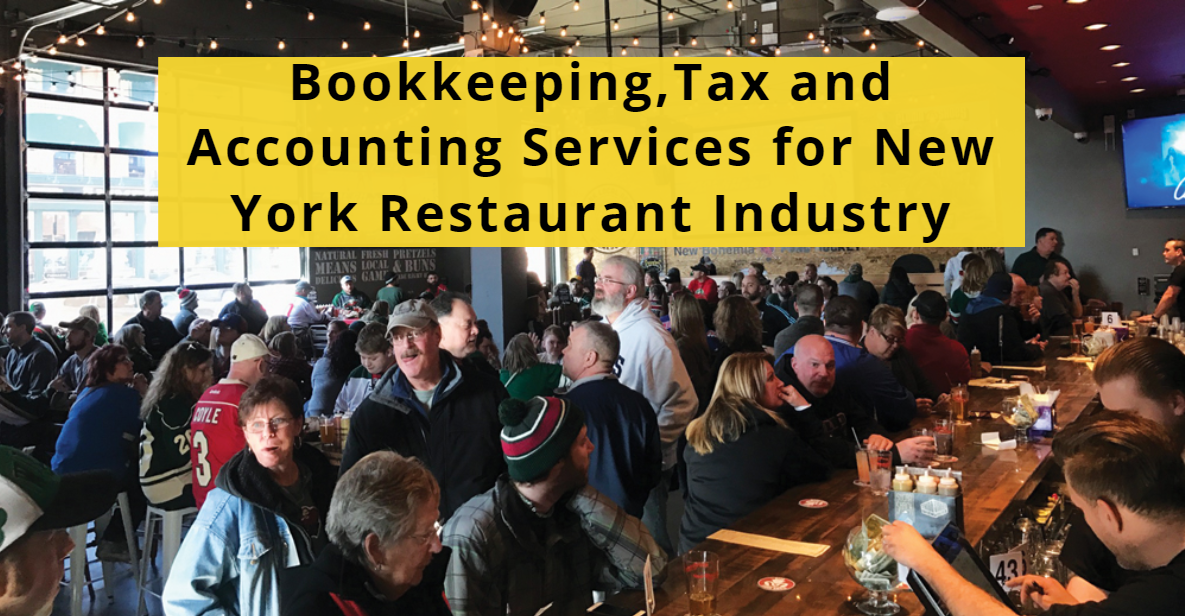 Millions of New Yorkers eat out every year. Regardless of whether it's a restaurant or a small café, it's crucial to hire a qualified restaurant CPA in order to make sure that you're accurately accounting for what you're bringing in.      
Probooks NY is an outsourced accounting firm serving restaurant clients throughout the New York City Metropolitan Area.  We know that understanding the financial position of your restaurant, bar or café is a vital part of the success of your hospitality business.  The NYC restaurant industry is fiercely competitive, from foods and commodity pricing issues to new IRS regulations, to the upcoming tax reform on the table, the industry is faced dealing with the cost and impact of several new changes and challenges. As businesses adapt to these new circumstances, they face increasing pressure on sales margins and profitability.
Our experience helping restaurants throughout Manhattan and the surrounding five boroughs means we have the expertise to address all of the unique challenges of your restaurant, bar or coffee shop.  We also serve all food service business segments – quick service (QSR), fast casual, casual dining, pizza, fine dining and emerging chains. From menu engineering to sales tax audits, our bookkeeping professionals draw on extensive knowledge of best practices in order to help our clients tip the profitability and growth scales.
We can partner and work with you to streamline operational processes, lower prime cost ratio expenses and help to increase productivity.  
Our services for the foodservice industry include:
Accounting and bookkeeping

Tax returns – income, sales tax, payroll

Business startup assistance

Tip reporting and allocation  

Cash flow analysis     

Inventory control for food, alcohol and retail sales

1099 tracking, processing, and control

Budget creation and updates

Experience with POS systems and integration

Outsourced payroll

processing and management

Income & Profit and Loss Statement reporting

Inventory management systems

Profitability analyses

Tax planning

Budget planning

Monthly Bookkeeping

(sales receipts, accounts receivable, accounts payable, bank reconciliations, etc.)

Accounting system setup and training

Point-of-sale systems  integrations

Track and pay your Sales Tax

Review of your vendor bills

Expert knowledge of sales & use tax in the service industry

Inventory valuation     
Probooks NY helps implement
cloud-based automation technologies
to your restaurant accounting and financial management functions to give you greater visibility into your New York restaurant, bar or other hospitality business, and help you make decisions that boost sales and profitability. Instead of worrying about the intricacies of restaurant accounting software, you're free to focus on customer satisfaction.
Leave Accounting Matters to an Expert Partner Team

Before you even open your first restaurant, it is recommended that you consult with and hire a good restaurant CPA.  An experienced CPA can help you map out your financial plans, set-up your business entity and maintain your bookkeeping system. This includes recommending and implementing the setup of all restaurant technology systems needed.  They can also advise you on the type of records you will need and what you can expect in terms of filing business taxes. Any accounting software system you choose can also give shared access to your CPA to help manage it.
Hiring a professional accountant will dramatically help your hospitality business solvent and reduce your risk of tax issues down the line.  
There's more than enough pressure caused by all of the financial responsibilities associated with running your business. You certainly don't need the added burden of having to constantly stay on top of daily and weekly bookkeeping routines. But no eatery business can afford to overlook these vital functions either. If you fall behind on reviewing your vendors' bills and keeping them paid, for example, you'll risk having your deliveries of food and beverages cut off, which would leave you unable to operate profitably.     
When you need a complete picture of your cash and working capital, the statement of cash flows alone doesn't always show you what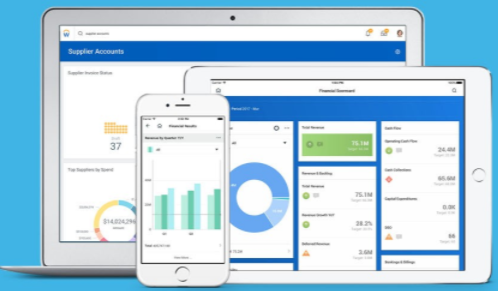 you need fast enough.  Cloud-delivered cash management software lets you see the transactions across all checking and savings accounts and credit cards, providing a complete, real-time picture of your company's money flows in real time. Improve cash flow management and revenue forecasting with real-time visibility into current inflows, outflows, and revenue streams.
In reality, it's only when your books are in order and your finances are properly managed that you're really able to enjoy running the business you've dreamed of and worked so hard to get started. You'll need to employ solid restaurant accounting practices, as well as perform accurate reporting, budgeting, and forecasting, to keep things running smoothly, and stay on the cutting edge of the restaurant industry. Why not leave the financial accounting matters to a restaurant CPA, which comes at a cost substantially less than an in-house team, so that you can keep your focus on enhancing your menu, creating the ambiance you want and expanding your marketing and customer experience initiatives?           
How The Process Works
We first get to know how your business works by asking a lot of questions.  We need to understand all subtleties that make your business unique so that we can design a cloud accounting solution that is customized to meet your business needs.    
We then will dive into your books, your daily sales POS reports, your systems, and any other items that will show us your day to day operations. This allows us to get a snapshot of your current processes, as well as the details of your present financial situation.
At this point, we'll do a free consultation which includes recommendations on ways to move forward.
Only then will we design a solution that's tailored to your own business, specifically structured to streamline your processes, improve cash flow and free up your time, attention, and resources for the vital functions of running your restaurant or bar.